Now, no one wishes to mess up their vacation because of bad planning, weather conditions or any other challenges that can ruin ones vacation. Today, we will address the major questions that people might have while travelling to Andaman in the month of June, July, August and September.
* Whether Andaman is good destination in the month of May, June, July, August and September or not?
* Do these months fall under off-season?
* Will rain affect the plan and many more questions…
Many people raise these questions and there are different opinions floating all over the web. As local experts of the island, we will be genuine with our opinions here and will cover all the various aspects of what things one may or may not consider while planning a trip to the islands.
If you are planning any time to visit this exotic destination then, you have just landed at the best page, and we can assure you about it. So here is our insight about Andaman trip in May, June, July, August and September.
What does Andaman Tourism say?
We are not sure whether many are aware of this or not? The Andaman Islands are promoted as an all season Eco destination by the Andaman Tourism Department.
What it means is that the islands can be visited all throughout the year without any doubt and it is an Eco destination. Eco destination means that the islands will be more inclined towards the natural ecosystem that the islands already have.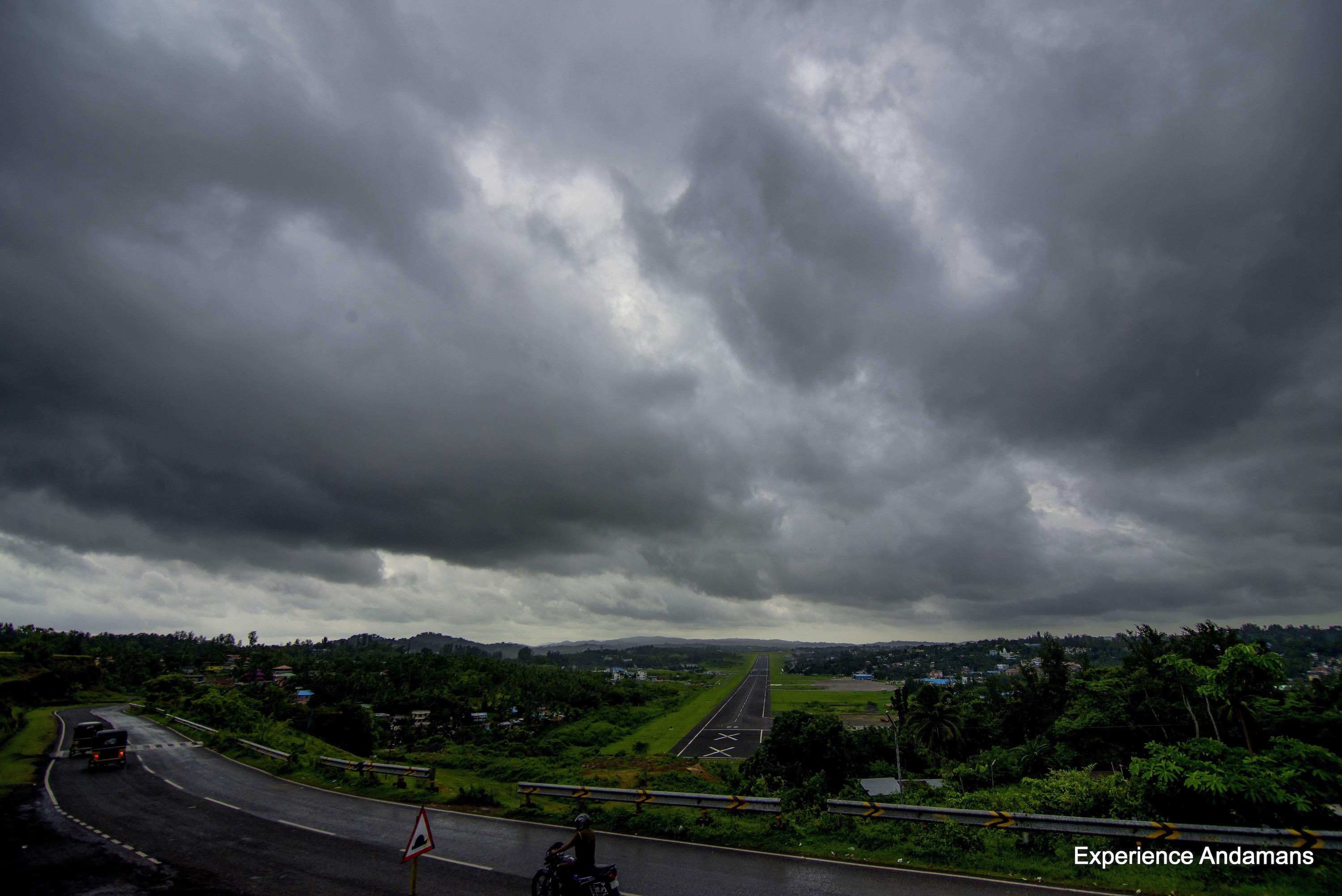 Is there any particular season in Andaman?
Usually, the season when most travelers visit Andaman is from October – April, however until May end, all things are absolutely fine. It is only during June, July and August that a concern as what to do arises.
In fact, anytime from September to May you can travel to the islands without any significant changes to the planned itinerary.
Can we do water Activities, such as Scuba Diving, Snorkeling, Boat Ride and Sea Walking?
In fact, all activities will be open until mid of May. Only from May end until mid of August Sea walking will be closed.
Travelers can do the activities such as Scuba Diving, Snorkeling, Jet Ski ride, banana boat ride, Glass bottom boat ride etc. except for Sea walk at Elephant Beach trip by boat at Havelock Island. These activities and attractions are closed because of Government orders.
The Elephant beach at Havelock Island and few other destinations are closed by the Government authorities to revive the beauty of the destination.
To preserve the natural beauty and the coral reef at Andaman some destinations are opened only for 6-8 months in a year this includes Jolly Bouy Island in Mahatma Gandhi Marine National Park and Elephant beach.
However, if you are inclined towards visiting Elephant beach at Havelock Island then you can reach Elephant beach via trekking with a local guide.
The trekking will take place for around 30-45 minutes. The best part of reaching Elephant beach at Havelock will be that you will hardly find anyone around there.
The mainstream tourists will not visit this destination as boats will not go to Elephant beach as per Government orders.
However, for those who are willing to explore an attraction where no one except you is present then make sure you are at Elephant beach in the month of June-July-August via trekking. You will love it for sure.
Try to take a guide who will help you reach this destination by trekking through thick forest. The silence at Elephant beach is worth a visit, to be honest. Carry some food and water as you might not find anything there.
If your earlier planned itinerary was snorkeling at Elephant beach then your trip will be changed either to Trekking at Elephant beach or you will be taken for snorkeling experience at any other location such as Light House. This destination opens when snorkeling is not conducted at Elephant beach.
What will happen, if it rains on the day of our water activities?
Now, Scuba Diving, boat rides and Snorkeling are operated all round the year. Only during extreme cyclonic weather or during strong wind these tours get canceled.
During strong wind conditions, these tours either get delayed or rescheduled to the next day. In the worst case, if for any reason the activity does not take place then a full refund of the amount is given. Such situations take place less than 5% of time in a year.
However, you cannot ignore the chances of such situations taking place. It is absolutely fine to do Scuba diving in the month of May, June, July and August. For beginner or non-swimmer scuba diving course, you should never worry. For advanced diving courses, the locations might change as per weather conditions.
In fact, as per the best diving center in Andaman, July and August are a very nice time for diving. The site where you dive might change, but the experience to be honest will not be less.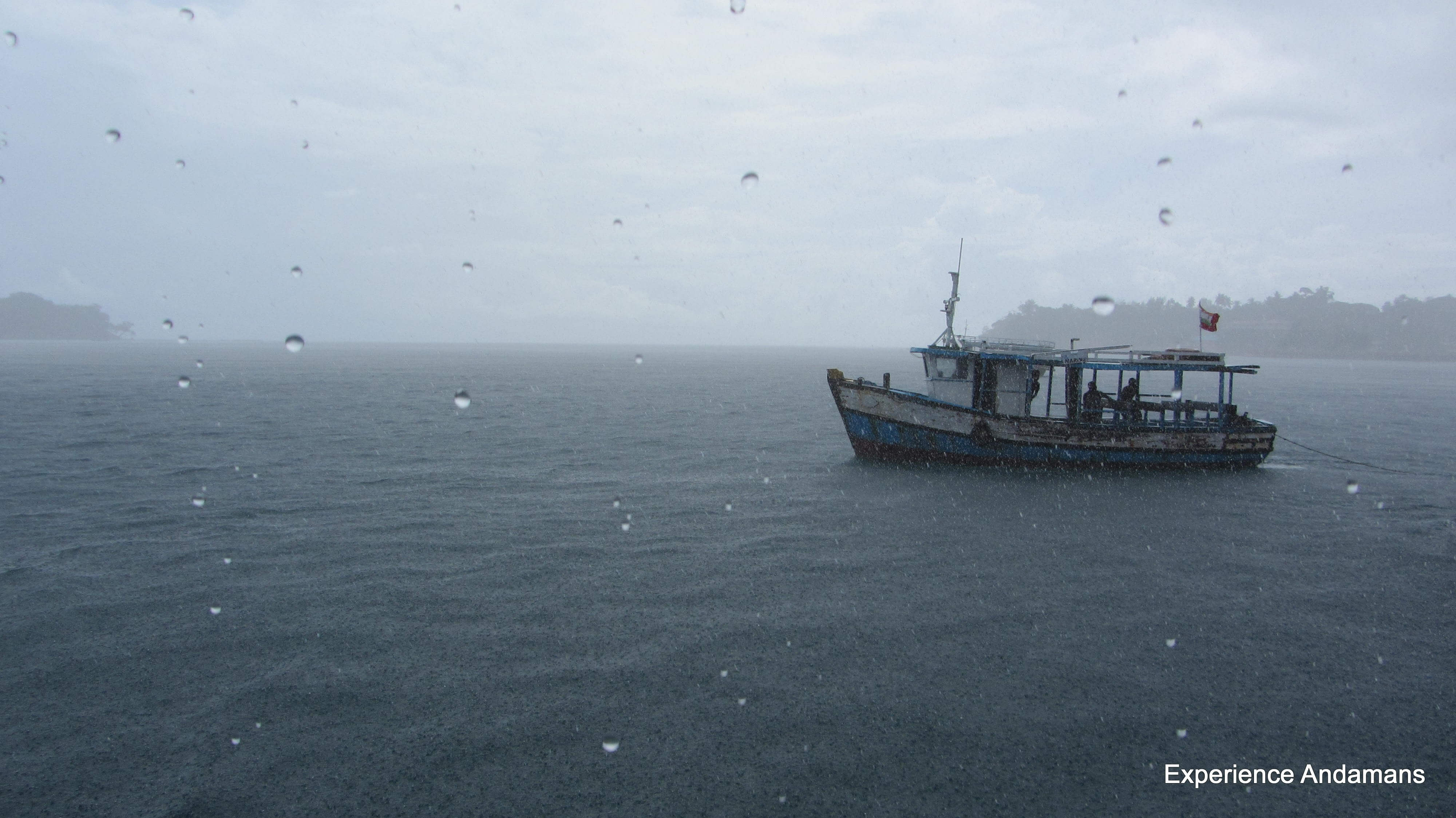 Will the Ferry and Cruises Sail?
A visit to all the inter islands is possible during these months. Ferries/Cruises will be operational in the month of May and June; cruise tickets will be easily available from Port Blair to Havelock Island and return. The sector of Neil Island might get affected in case of bad weather.
All private ferry Makruzz , Green Ocean, Sea Link, Nautika, Aashi and Government Ferry sail to Neil Island. In July and August, all private ferry including Government ferry will operate in the sector of Port Blair and Havelock Island. Government Ferry will sail in the sector of Neil Island as well.
Makruzz may or may not sail in the month of July, August and Mid September and will purely be governed by the inflow of travelers. The ferry and cruise sailing are mostly affected because of the less inflow of travellers in the months of June, July and August.
Are all the
Sightseeing places in Andaman

opened in the month of June, July and August?

In Port Blair, all the museums and other sightseeing places will be opened such as Cellular Jail, Anthropological museum, Fisheries museum, Chatham saw mill, etc. Corbyns Cove beach will be opened to tourists as well.

The light and sound show in Cellular Jail and Ross Island will be subject to the weather conditions. The Baratang Island in Andaman, known for its natural creation of limestone cave and the mud volcano will be operational.

The Red Skin Island in Mahatma Gandhi Marine National Park will also be opened during this time. Jolly Bouy island usually gets closed in the month of June, July, August and September to revive its natural beauty.

North Bay Island and Ross Island trips will be subject to weather conditions. The Government issues a notice to not run any boats in case of strong wind or cyclonic weather. These notices come on the day of the trip and getting prior notice is not possible.

The operation of any tours and activities that involve travelers getting into the water during bad weather can only be known on that day based on the local ground conditions.

Sometimes the weather forecast on some websites shows thunderstorms on the islands, however, the thunderstorm does not take place or is taking place at some other island and not specifically at the place where the tours take place.

In such cases, the tour continues as normal. All ground conditions are monitored each day before any tour that involves water activities take place for the safety of the travelers.

In Havelock Island, only Elephant beach boat tour is not operational. All other sightseeing places in Havelock Island are open.

All sightseeing places in Neil Island are open.
Does it rain for the whole day? Which of the tours get affected because of rain?
Andaman is an all-season destination. In the month of June, July and August it may be rain but not all for the whole day. If it rains heavily for the whole day, the trip might get rescheduled or may get canceled based on Government regulations for the safety of the travelers.
Trips that involve boat rides(North Bay Island, Ross Island, Viper Island, Elephant Beach Boat Ride, Jolly Bouy Island, Red Skin Island and sometimes Baratang Island) usually get affected during such time. These tours, if possible can be done on the next day or on any other day based on the weather conditions.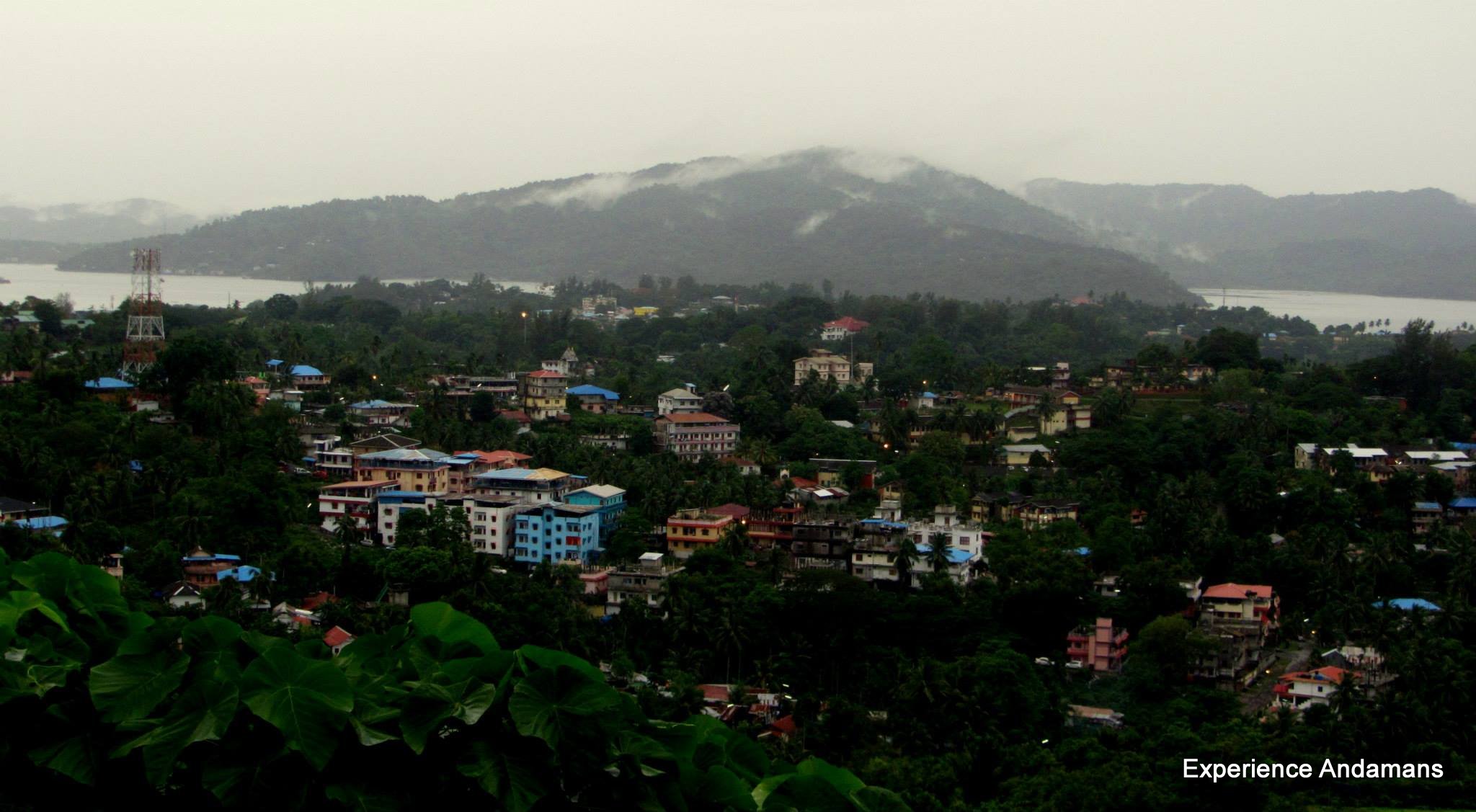 Is it expensive from May-August?
Because of less inflow of travelers, the prices on the island go down. So, be prepared for some nice discounts during this period of travel. All major water sports in Andaman will be available to experience during this period of time.
So if you want a little more economical trip in the islands with not much crowd around and are willing to be a little flexible with your timings then June, July, August and September should be absolutely fine and perfect for your travel to Andaman Island.
We recommend check the package cost by Experience Andamans. They will be able to help you with the best pricing for any packages in the islands.
What will happen for travelers who are coming on tour packages?
For people visiting Andaman Island on packages with Experience Andamans such as the Andaman Nicobar Honeymoon Packages, Family and Friends packages or group tours then we will suggest alternative arrangements in the islands. The best possible solution that is available on the ground will be suggested to you for the best experience in the Andamans.
We make sure that travelers are well informed about the ground situations. People who visit the islands on packages are much more updated and get better insights about what can be visited in the given time they have. Thus not wasting much time and properly utilizing your time in the islands.
The Andaman islands require careful planning so that you make the best use of your time. Its not just any other destination where you reach and then decide what to do. Good planning will help you explore the islands in the best way possible. You might want to check our How to Plan a Trip to Andaman section to know the best ways to plan a trip to this exotic island.
Government Ferry is the savior during rough weather conditions. It's the oldest and the toughest
In the case of bad weather, all private cruises may get canceled, however, the Government ferry will sail. Government ferry comes as the savior during bad weather, especially during low season ie June, July, August and September. The Government ferry is the strongest of all the ferry that sail in Andaman Island.
What is the worse that could happen?
In case a lot of travelers get stuck on 1 island then Government ferry sails multiple time so that all travelers reach back to Port Blair safely to catch their onward flight to the mainland. The chances of this situation taking place are less than 1% of the time.  However, if it does happen the government runs a special boat so that travelers are brought back to Port Blair.
Until, May this year, none of these instances have taken place. During such instances there is a huge demand for the tickets and only the local travel companies can help you. Your travel company whoever is organizing your tour will seriously help you in such instances. The private cruise tickets may get refunded back to you in such instances.
What is it for travelers coming with kids?
Travelers coming with their kids or young children to Andaman are advised to bring rain jackets. Actually, all travelers are advised to carry rain jacket or coat with them. Umbrellas might not be able to hold the strong wind, also other travelers standing next to you might get affected because of the rainwater pouring from your umbrella.
Sea sickness pills can be carried or can be purchased from medical stores in Port Blair.
These pills might help to avoid any sea sickness during your ferry or cruise ride from Port Blair to Havelock or Neil Island. In addition, make sure you do not drink water from any locality and drink only mineral waters, and purchase it from restaurants or shops that look neat and clean.
When it comes to Andaman Island, it is always better to come with someone who knows the turf so that travellers can feel safe and there is always a backing from the local ground staff. They will help you and rightly assist you during the present ground situations.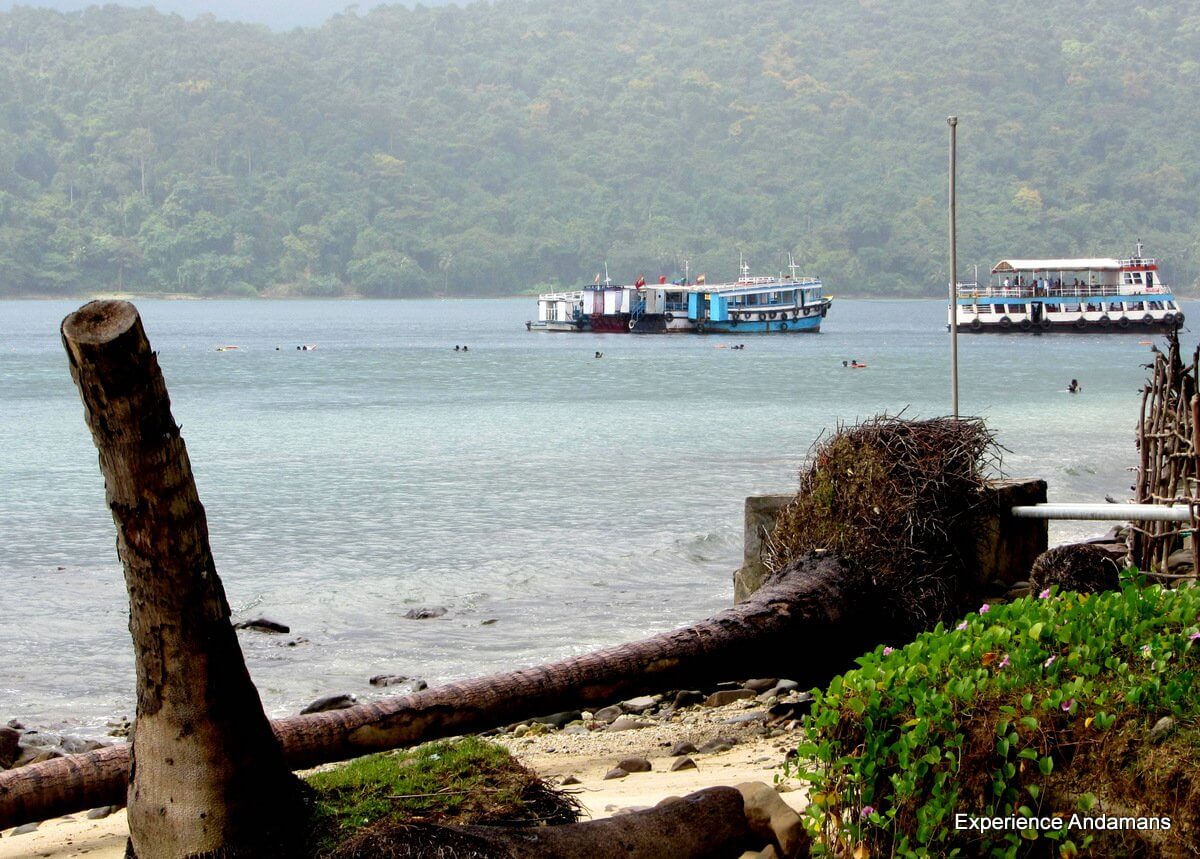 So what's the bottom line?
The bottom line from Experience Andamans will be that it is absolutely fine to visit the islands in the month of May, June, July, August and September.
Heavy, rains do occur in the month of October, November and December as well. That's the nature of the island, it's a tropical climate. It can rain out of nowhere, and suddenly because of strong wind, some boat rides may get canceled. All things take place just within few hours and travelers get agitated because they feel that their vacation gets ruined.
We just recommend travelers to be a little flexible with their timings so that even in worst case if an attraction is not covered then some alternative arrangements can be made on that day.
Now, don't worry and plan a perfect trip to Andaman Island. You don't know, the islands look completely different during the rainy season and it is worth a visit.
The greenery and the cool breeze here will make you fall in love with these islands. It's worth a visit, to be honest. Couples, Students and Family you will be mesmerized by the beauty of the islands during this period of travel.